At Mitchell Roofing & Exteriors, we are pleased to offer fencing repair and replacement services.
Fencing Repair and Installation
As your local fence company, we give you an assortment of materials to choose from. Your custom fence should give you both the look and the security you want for your property. Our goal is to provide you with top quality service and a selection of vinyl, pine, and cedar fencing! In addition to building you a new fence, we also paint and stain fences.
The majority of the fences we replace have been impacted by high winds, storm damage, fire damage, and hurricanes.
Whether you have a damaged fence or you are seeking something stronger ahead of changing seasons, we are here to help. We believe in offering you a great experience, especially considering that home and property maintenance can be stressful for many people!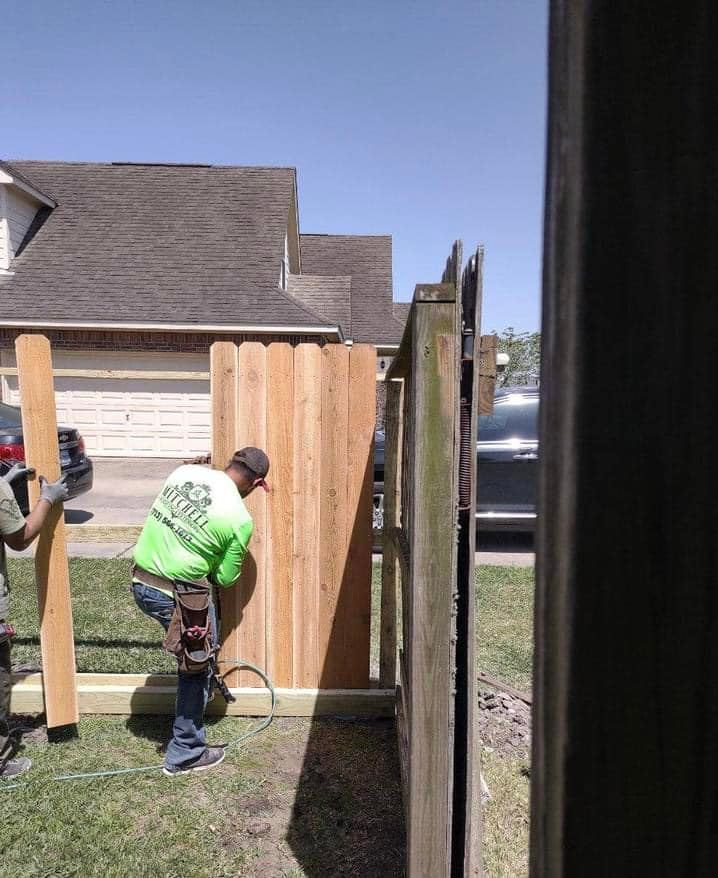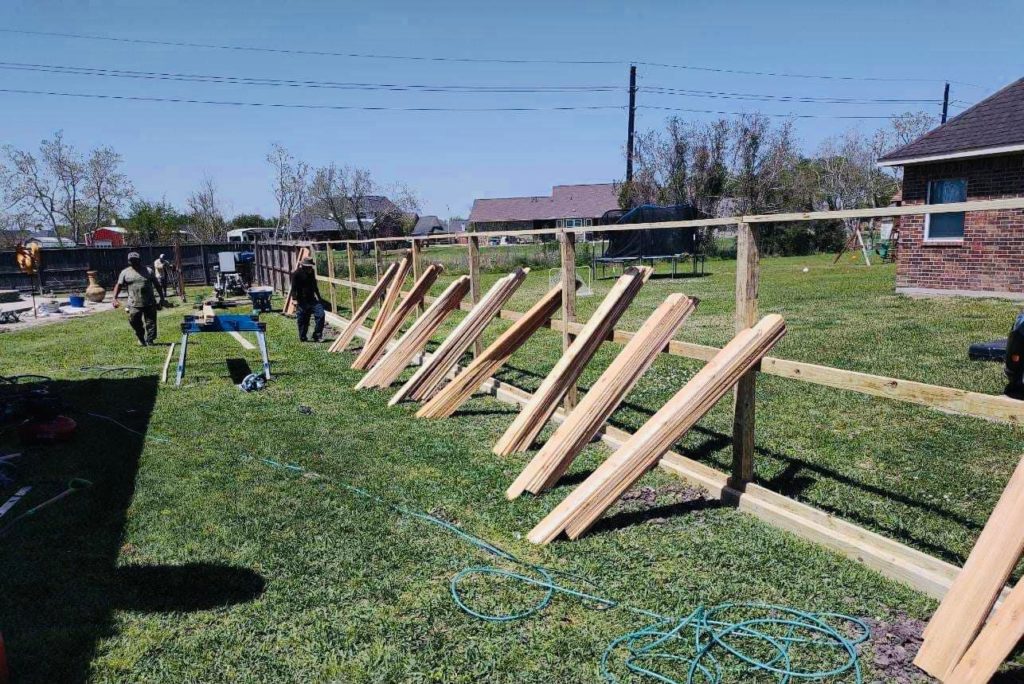 Top Quality Fencing Services in Houston, TX
For fence installation in the Houston and surrounding areas, Mitchell Roofing & Exteriors provides professional, expert solutions. With over 20 years of experience in exterior maintenance and installation, you can trust us with the job. Through our professional service, your new fence will provide you with the complete strength and privacy you need.
We have access to the best materials available to ensure your fencing project uses the right type for your house. Contact us today to discuss your fencing project and get your new fence installed in no time.
Getting started is as easy as 1, 2, 3!
Get Started With a Free Quote
Fill out the form below and we'll be in touch within 48 hours.